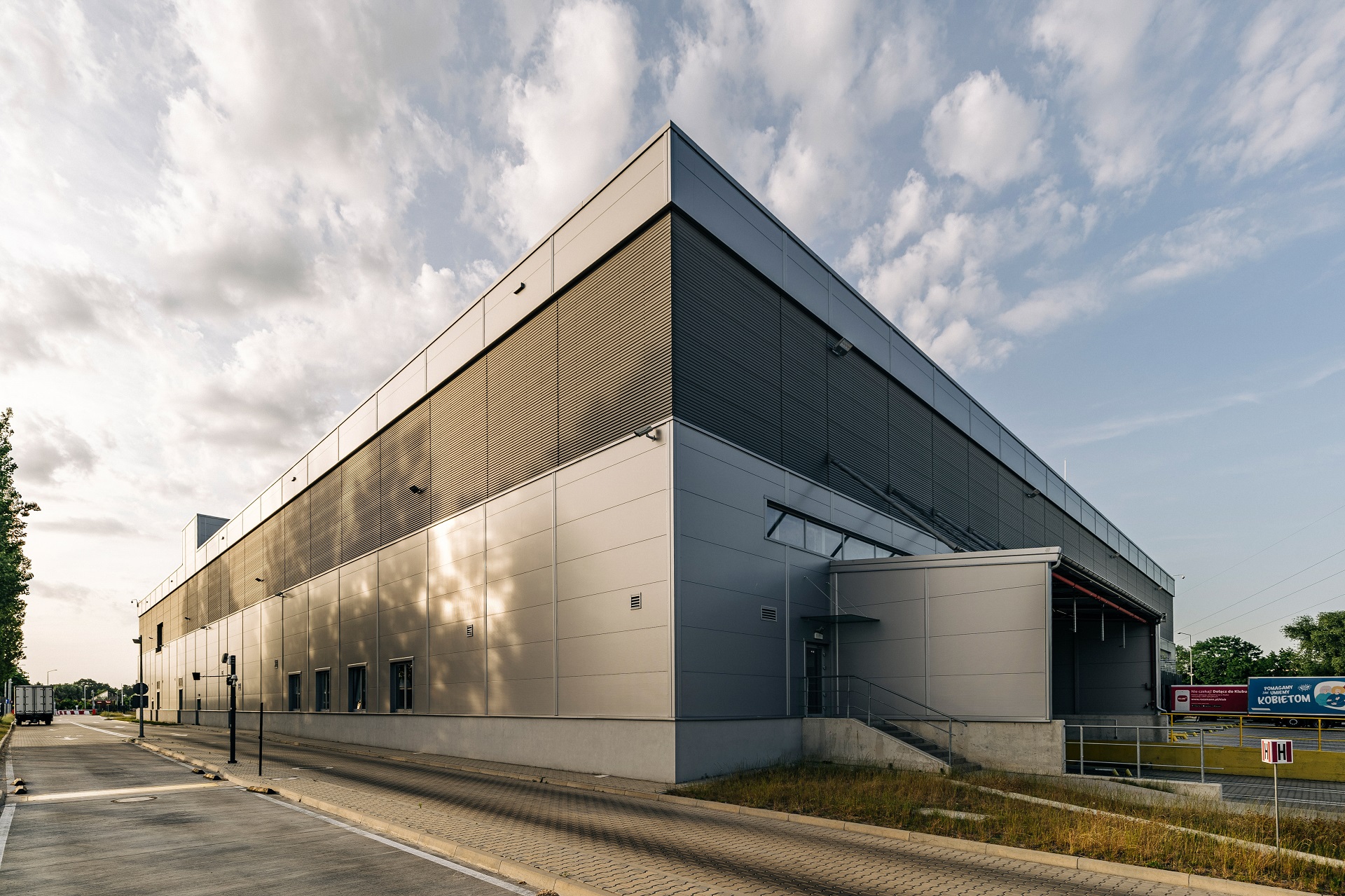 Industrial construction has experienced a real boom in the last two years. With the e-commerce market booming and supply chains disrupted by the pandemic, both, retailer using online sales channels and manufacturing companies, are looking to build new spaces. General warehouse contractors therefore have great opportunities for growth, but equally great challenges, since they have to contend with rising prices for building materials, their limited availability and the time pressure exerted by principals. How are the market and investor attitudes changing the requirements for warehouse construction?
A pace of construction work like never before
The huge demand for warehouse space means that general contractors are experiencing a lot of time pressure from investors and developers, who are eager to access their new stocks as quickly as possible. On the other hand, however, the fast pace of implementation may also suit the contractors themselves. Why?
– It is all about the prices of building materials which can rise significantly in several weeks or even days. So making advance orders and purchases is not only for the comfort of having the material for the project available, but also for the ability to maintain contracted prices – explains Marcin Ignaczak, Purchasing Director at Commercecon, the industrial hall construction contractor. However, buying materials on stock is not that simple at all. Firstly, some of them have to be made by suppliers according to an individual detailed design. Secondly, this approach involves a lot of money, which can be a real barrier for many businesses, and, on top of that – as Marcin Ignaczak points out – the storage of materials itself generates additional cost. It is also important to bear in mind that buying in advance, in such a volatile market situation as we are in, is highly risky and may not always pay off. And finally, in the last year, multiple basic materials and raw materials such as mineral wool, polystyrene, cement or steel were simply in short supply and it was not possible to make stocks.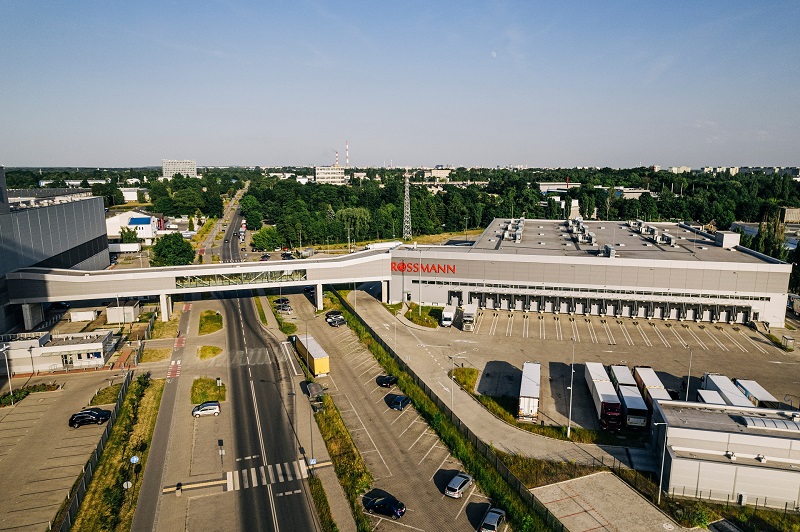 Dlatego firmy, które chcą budować szybko muszą pielęgnować swoje relacje z Therefore, companies that want to build fast need to nurture their relationships with suppliers. And those who not only deliver on time, but also offer innovative system solutions that will significantly shorten the construction process and give additional benefits to the future user or tenant of the hall. These can include, for example, comprehensive solutions for the construction of roofs or the external walls of a building. Here, a good example is the Commercecon's collaboration with RUUKKI, supplying the general contractor with sandwich panels together with system components for efficient installation.
Investors want green buildings
Modern companies increasing their storage space today cannot operate without taking into account environmental considerations. On the one hand, they are prevented from doing so by the construction law, which imposes a number of energy-intensity requirements on buildings under construction. On the other hand, the customers expect environmental care at every stage of product development. – This is why the fight to keep CO2 emissions as low as possible begins at the design and construction stage of storage facilities, for which highly energy-efficient materials are chosen. In line with the basic principle of sustainable construction, we first reduce the energy consumption by preventing energy wastage, which is precisely what suitable materials for the construction and insulation of the building envelope do. We have been using RUUKKI's air-permeable sandwich panels, which meet all the technical requirements for industrial buildings, in our construction projects for several years. Recently, we have applied them in 2 facilities that are part of the 7R Park Łódź West II project or in the just-completed production and storage hall in Białogard of KORPO, a leader in the field of drive technology – the Commercecon expert explains. What makes them special?
– Above all, the airtightness parameters, which are determined by strict manufacturing tolerances and factory-fitted gaskets in the panel joints. However, the solution of the entire enclosure, including the contacts and connections between the wall elements and the other components, is important for the high energy efficiency of a building. That is why Commercecon and our other customers are offered a complete envelope solution in the form of the Ruukki® Energy Package, which consists of a proper selection of gaskets for the connections between different building elements, detailed drawings, an energy savings calculator and the possibility to carry out an airtightness test. The package provides up to 30% savings on heating and cooling energy used by the building and reduces CO2 emissions to the same extent" – clarifies Przemyslaw Wójcik, Sales Manager, Ruukki Polska.
As can be seen, the increased demand for storage space goes hand in hand with a growing awareness among builders to use solutions that reduce their carbon footprint during the construction process. This is also demonstrated in specific figures. Data from the Polish Green Building Association PLGBC shows, że w okresie 3 lat (od marca 2018 do marca 2021 roku) liczba certyfikthat over a three-year period (March 2018 to March 2021), the number of certified industrial buildings almost quadrupled from 58 to 227owanych budynków przemysłowych zwiększyła się niemal czterokrotnie – z 58 do 227, with as many as 86 such buildings added between March 2020 and March 2021. The majority are BREEAM certified (192), LEED certification has been awarded to 22 sites and DGNB to 13. Considering the share of certified storage facilities in relation to total supply, it stood at 28% at the end of the period under review.
Concern for the environment goes hand in hand with the care for the employees.
However, a number of innovative sustainable building solutions, in addition to reducing energy consumption and building maintenance cost, also have a positive impact on the well-being of employees working in industrial facilities. And this is a completely new approach for employers to organise efficient and comfortable workplaces in warehouse logistics. What solutions play a key role here? The Commercecon expert points to several groups. – The first of these are solutions to provide employees with light comfort. This is understood to mean both, ensuring access to natural light, which is the healthiest option for the human eye, although this is quite a challenge in industrial facilities, as well as optimum illumination of workstations with artificial lighting, which also has an important impact on the safety of work. The second are solutions that guarantee thermal comfort and air quality for the people inside, i.e. air filtration through advanced ventilation and air-conditioning systems. During the pandemic, this factor had become even more important. But talking about well-being, the proper acoustics of buildings cannot be forgotten. The solutions in this group relate to both, the occupants of the warehouse or production hall and the residents of the areas in a close proximity to it. – Both aspects should be taken into account from the design stage. Thanks to many years of experience in the acoustic performance of sandwich panel partitions, obtained through tests carried out to EN ISO 10140-2 for single and composite partitions, we are able to offer the right solutions even for applications requiring Rw above 65 dB" – says Oskar Janik, Portfolio Manager, Ruukki Polska.
Warehouse facilities embedded in urban space
One of the new trends faced in the warehousing industry is the emergence of small urban warehouses located close to large conurbations. The need for facilities with such a location is a direct result of the dynamic growth of the e-commerce market and came primarily from courier companies and parcel vending network logistics operators. Small Business Unit type warehouses guarantee them greater efficiency in their logistics, the so-called "last mile" logistics and faster delivery of goods to final customers. But such a solution is also of interest to tenants and investors who, in addition to warehouse space, also need modern and representative offices, and small town warehouses respond perfectly to their needs.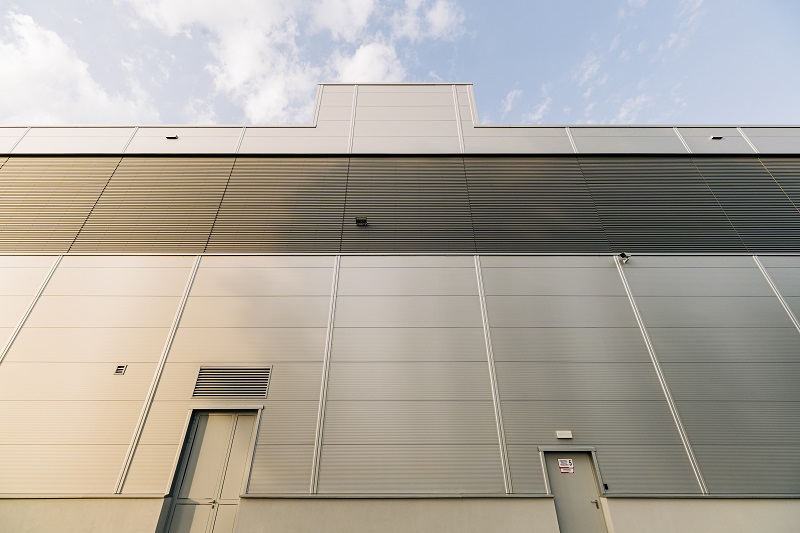 However, the construction of new warehouses in large conurbations involves a number of requirements that they must meet in order to comply with zoning regulations and visually fit into the urban fabric. As Przemysław Wójcik, Sales Manager, Ruukki Polska, points out, Small Business Unit warehouses increasingly often look like office buildings located in city centres – they stand out not only because of their large glazing, but also because of their attractive façades. – Let's make it clear that sandwich panels themselves are not high-end structural materials, and their aesthetic qualities often take a back seat, although panels are available in a wide range of colours or profiling options. Looking for a way to make the panels more visually appealing, we introduced Ruukki® Patina panels with an external facing of distinctive rust-coloured Cor-Ten® steel. This one has so far been associated with our façade products for architectural and often prestigious applications. Meanwhile, the Cor-Ten® natural steel panel can now highlight a part or encompass the entire façade of a production hall or warehouse, creating a unique effect. The complete Ruukki Forma® wall system, consisting of a sandwich panel base structure and an external steel cladding mounted to it, also offers multiple options to design an exciting cladding. 
The construction industry is changing right there, adapting to the growing expectations of customers. As a result, warehousing facilities are, on the one hand, becoming more and more environmentally-friendly, while, on the other hand, they are becoming more and more visually integrated into the metropolitan landscape against which they are built.