Cooling and freezing halls

Building a freezer facility
Halls housing cooler and freezer facilities are used for long-term storage of fruits, vegetables, meats, fish and processed foods at a controlled (low) temperature. Given the requirement to ensure a specific temperature, the design and construction of freezer facilities must incorporate building materials and components which ensure suitable thermal insulation and gas tightness. Building this type of hall requires top quality and careful installation of partitions to ensure suitable thermal and moisture parameters.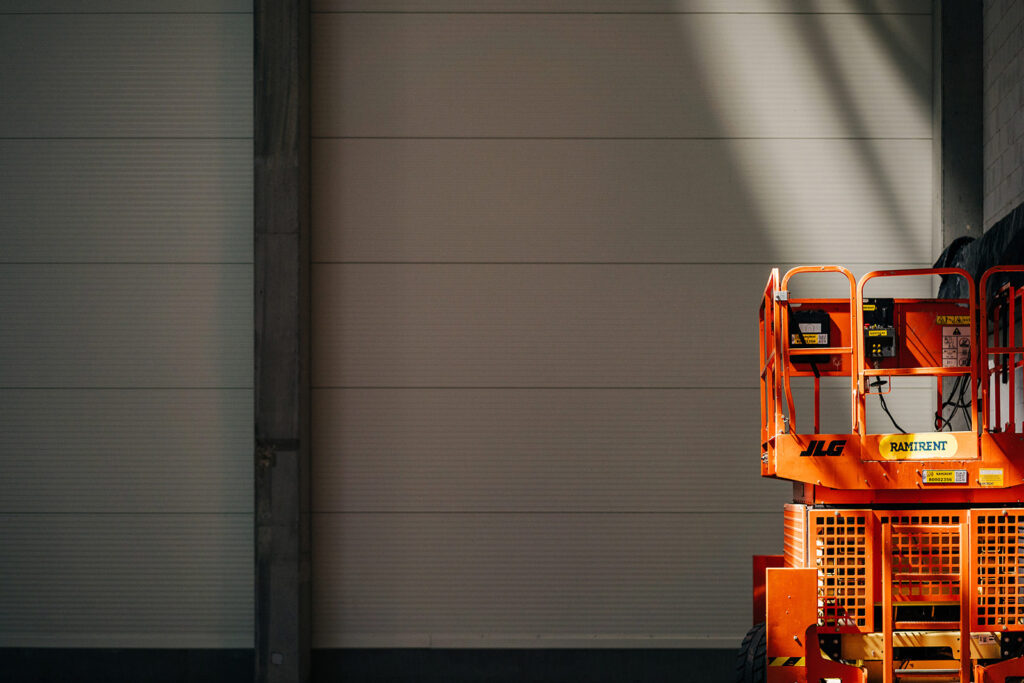 Technical and usage criteria for cooling and freezing halls
Cold storage facilities, such as fruit and vegetable sorting plants or warehouses for meat and processed meat products, must meet a number of technical and usage criteria. In cold stores, there is often a reversed transfer of heat and moisture through the partitions due to the lower inside temperature relative to the outside environment. As a result, the construction of this type of building should be entrusted to experts who are familiar with the physics of an engineered structure and will ensure that the partitions are designed properly. Another aspect that is important to us when designing a cold store is ensuring easy cleaning and disinfection of all surfaces.
When designing and building cooling and freezing facilities, our experienced designers and engineers account for all of these requirements, offering investors optimal and economical solutions.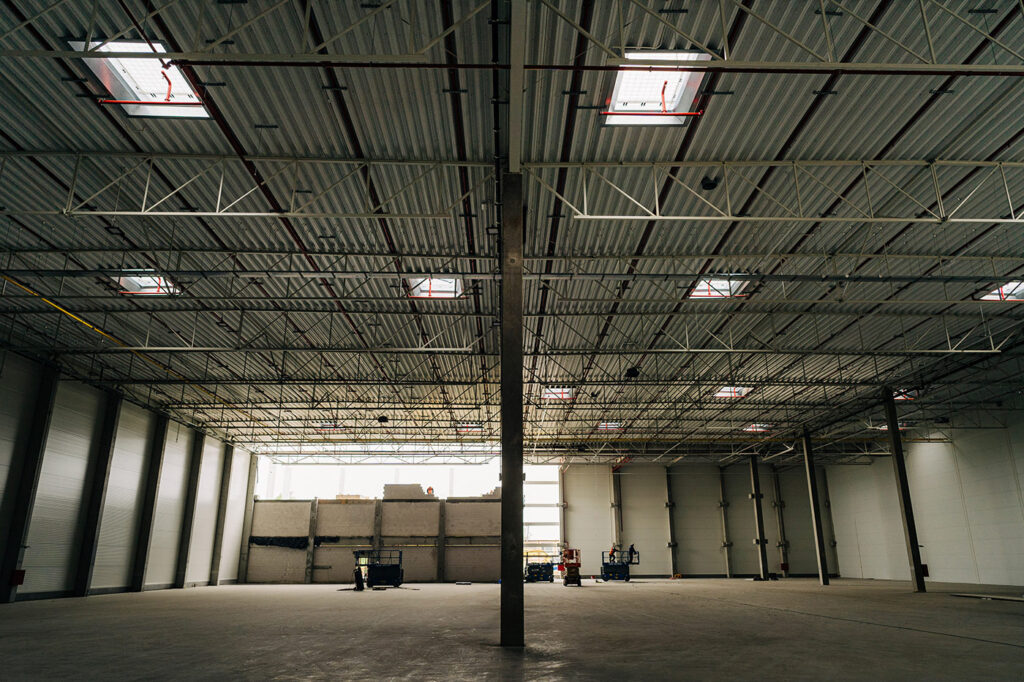 Our projects
We have many years of experience as the general contractor for storage, production and freezing halls. We have expanded a fruit sorting plant and built a storage hall – an anaerobic cold store for fruit for ELITA Fruit Producers Group, and built a cold store for Warszawski Rolno-Spożywczy Rynek Hurtowy S.A.
Why commission the construction of a cooling or freezing facility to us?
We offer comprehensive engineering services that are competitive in terms of price and quality for large-area buildings at home and abroad.
We only use materials that are supplied by reputable manufacturers and certified for hygiene, allowing us to deliver on the highest standards of investment execution.
Being aware of the criteria that cold stores and freezer facilities should meet, we build facilities for fault-free operation.
Skontaktuj się z nami
Wyślij szybkie zapytanie
Cooling and freezing hall projects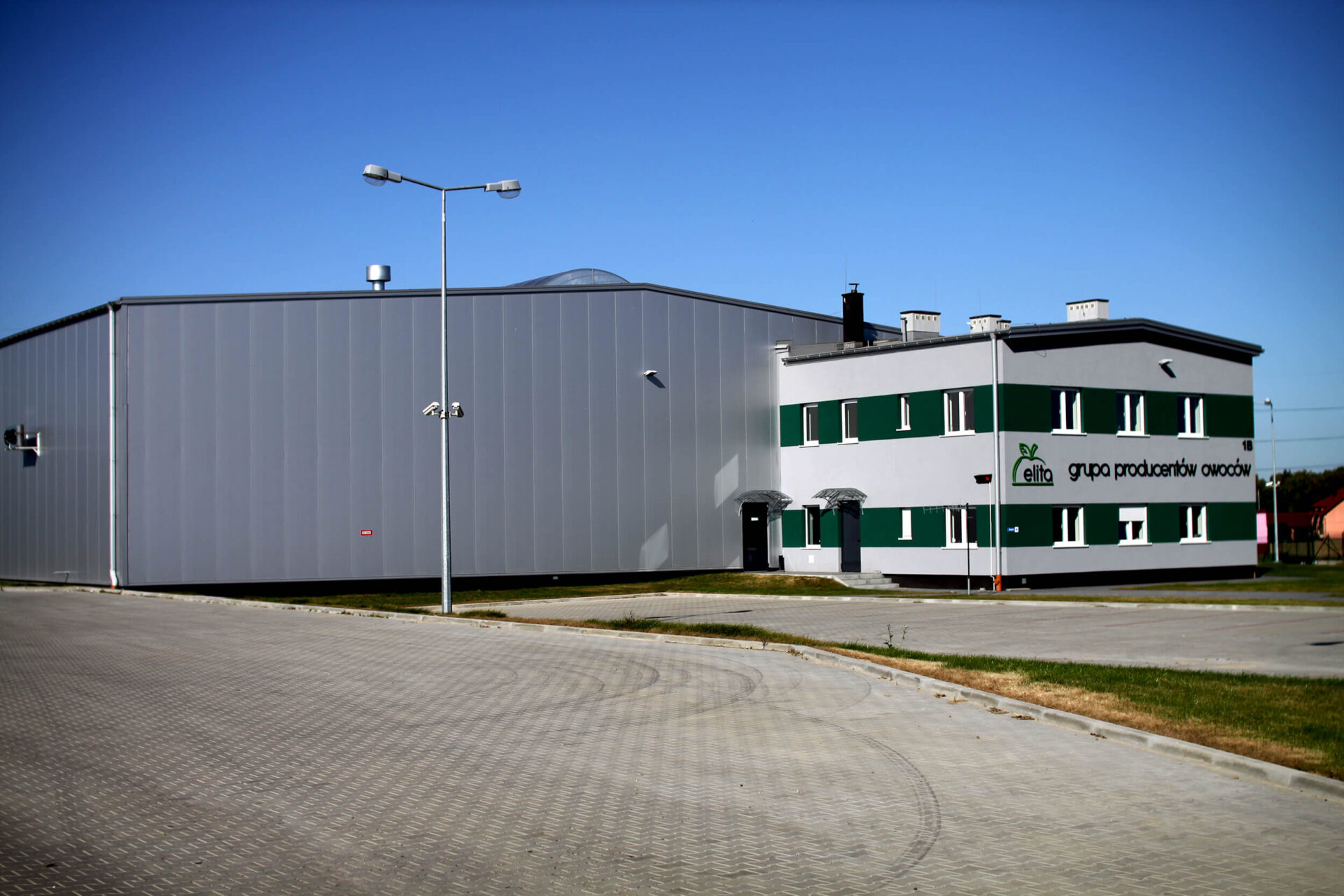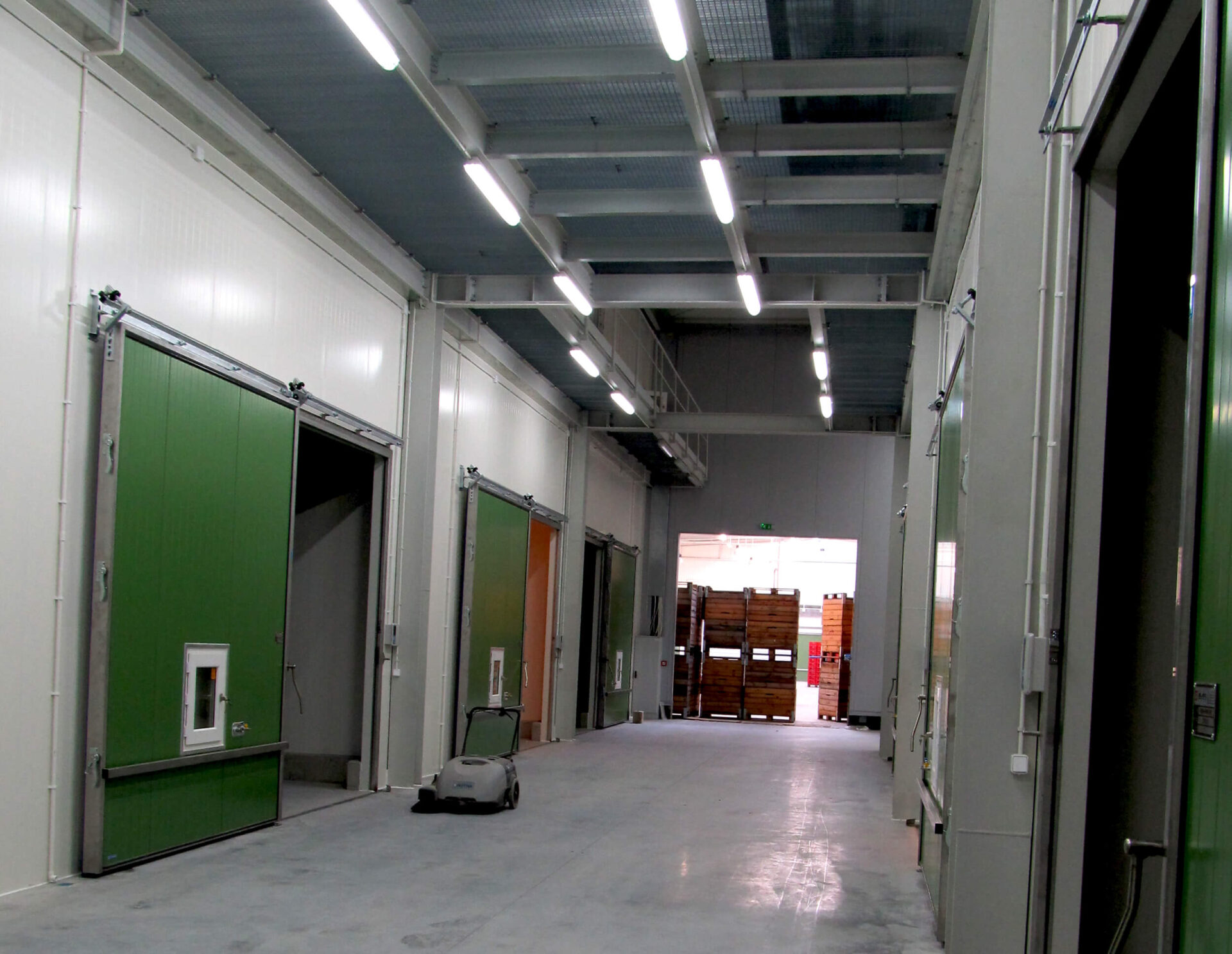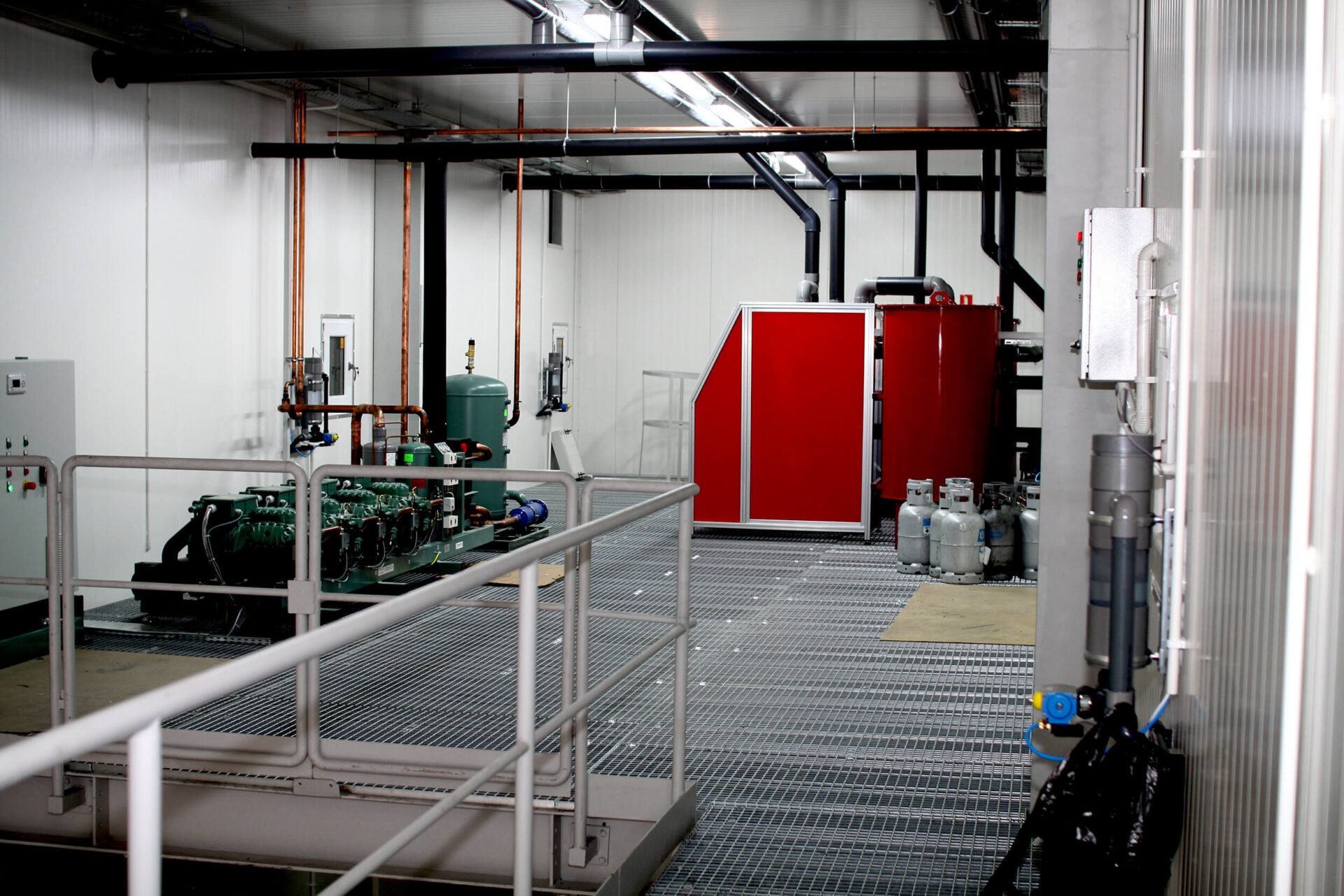 Completed
ELITA Grupa Producentów Owoców – chłodnia owoców
Cooling and freezing halls: 3300 m2
Borki k/Głowna
See project
Contact us
Send quick query