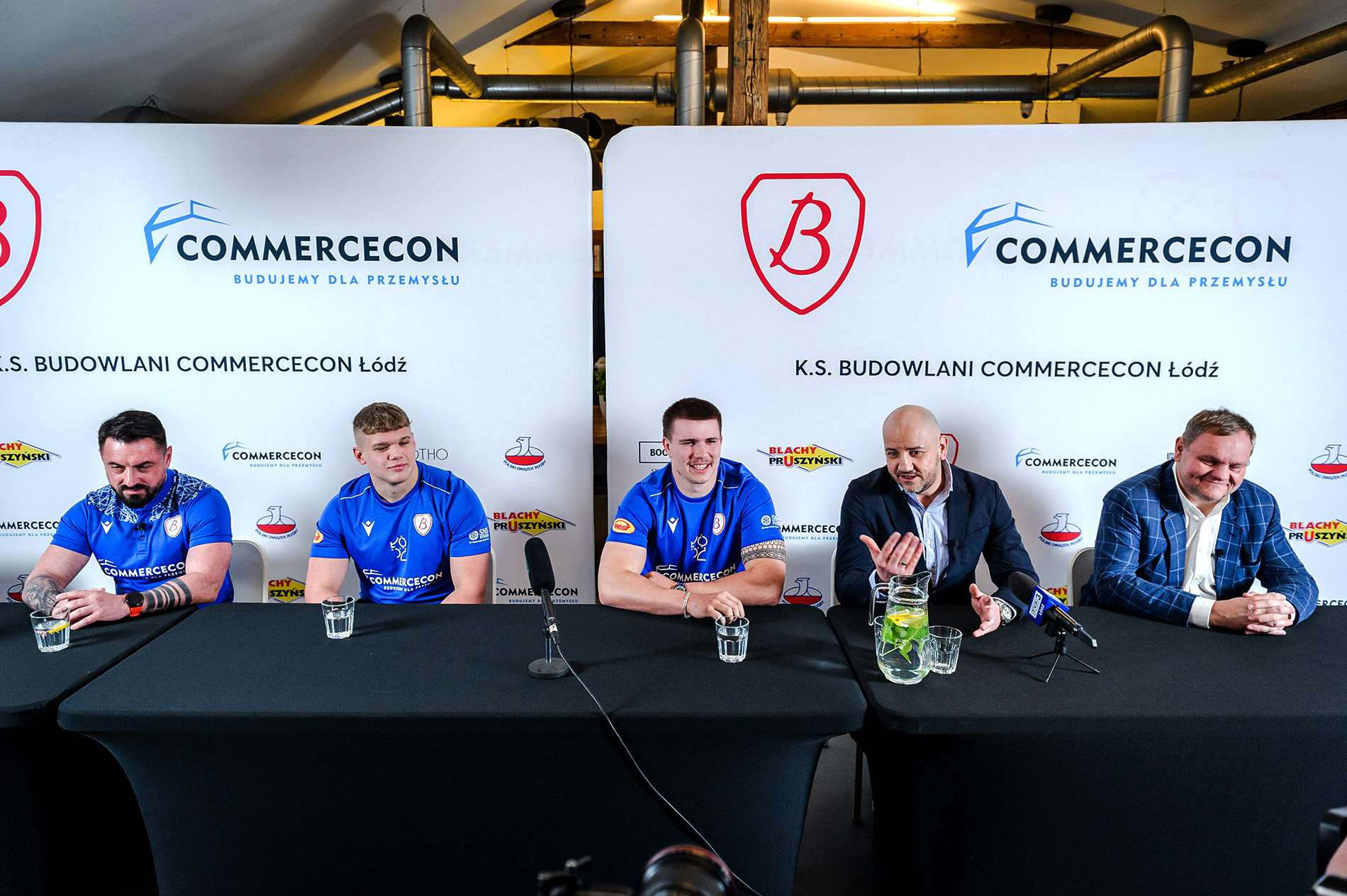 KS Commercecon Budowlanych Łódź held a press conference on Wednesday 22 March. Our sponsored rugby club is starting to compete in the spring round. We met the new players and the goal of promotion to rugby league.
The press conference, traditionally organised by the club in the beautiful interiors of the Book&Cook culinary studio, preceded the spring round of rugby matches starting this weekend. The Builders have high hopes for the team, as the coach, Przemyslaw Pietrzak, who has been working with the team for a year, announced. The goal for this season is promotion to the champions league.
Reinforcements will help to achieve this task. Bartosz Chudzik, the club's vice-president, introduced two of the four new players during the conference. They are Kacper Palamarczuk and Jake Wisniewski. For the latter, appearances at the Łódź club are emotional, as his grandfather came from Łódź. The experience of the players so far is really impressive – both are current Polish representatives, despite their very young age, and they have gained skills playing in very strong teams in Ireland and Wales. They play in the number eight, number one or number three positions, i.e. the prop and hooker.
The popularity of rugby in Poland is growing and the Łódź team from ul. Górnicza 5 can boast huge successes – they are 5-time Polish Senior Champions and 20-time title winners in the junior category. What is more, the Builders are regarded as the best training club in Poland, so we are proud to support them in their daily sporting struggles with youngsters. Hubert Hoffman, the owner of Commercecon, who was present at the event, was highly satisfied with the cooperation that had lasted for two years so far, looking with pride at the development of the club and sports activities consistently developing the team from the Bałuty district of Łódź.
We are keeping our fingers firmly crossed for the team!