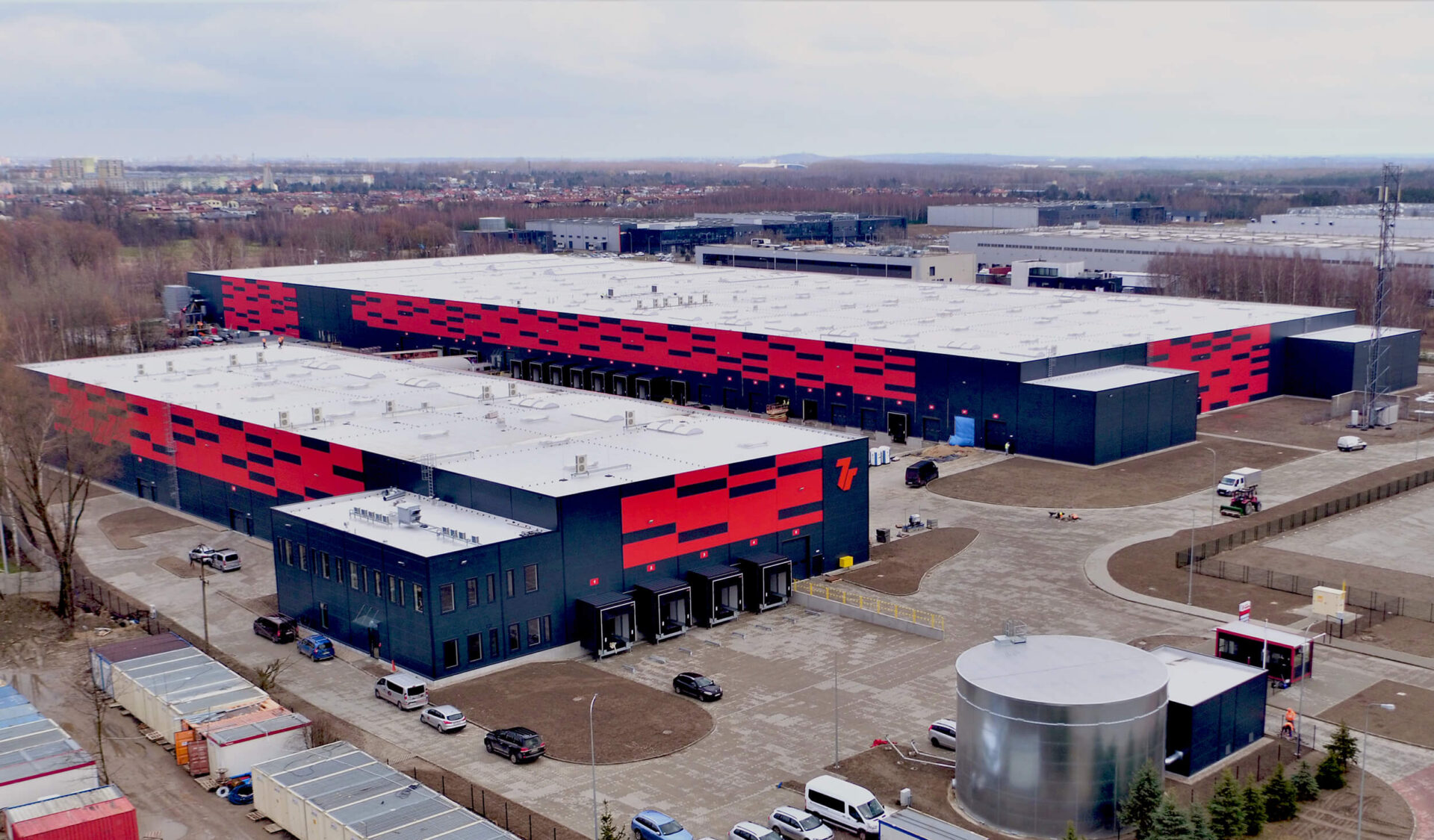 General contracting of such buildings is a real pleasure to us! We are pleased to announce that the warehouse facility 7R Park Łódź West I (Konstantynów Łódzki), which we completed for the developer company 7R, has won the main prize in the Eurobuild CEE Awards 2020 in the category New Warehouse of the Year, CEE.
The Eurobuild CEE Awards is one of the most significant events in the commercial real estate industry in Poland. This year, a jury of 229 members awarded prizes in 24 categories. We are pleased that Commercecon, as a general contractor, was able to make an important contribution to the construction of one of the award-winning facilities.
We are talking about a warehouse and production hall with an area of 27k square metres together with office space of 5k square metres, commissioned in 2020 in Konstantynów Łódzki. The 7R Park Łódź West I project was extremely challenging since the tenants represent the pharmaceutical industry and require stringent standards for medicine storage and distribution to be met. The final success of this project was made possible thanks to a full understanding of the needs of future tenants and close and effective cooperation with our customer.
Thank you to 7R for having us complete this project and congratulations on the award!

And we thank the entire Commercecon team for their commitment and expertise!