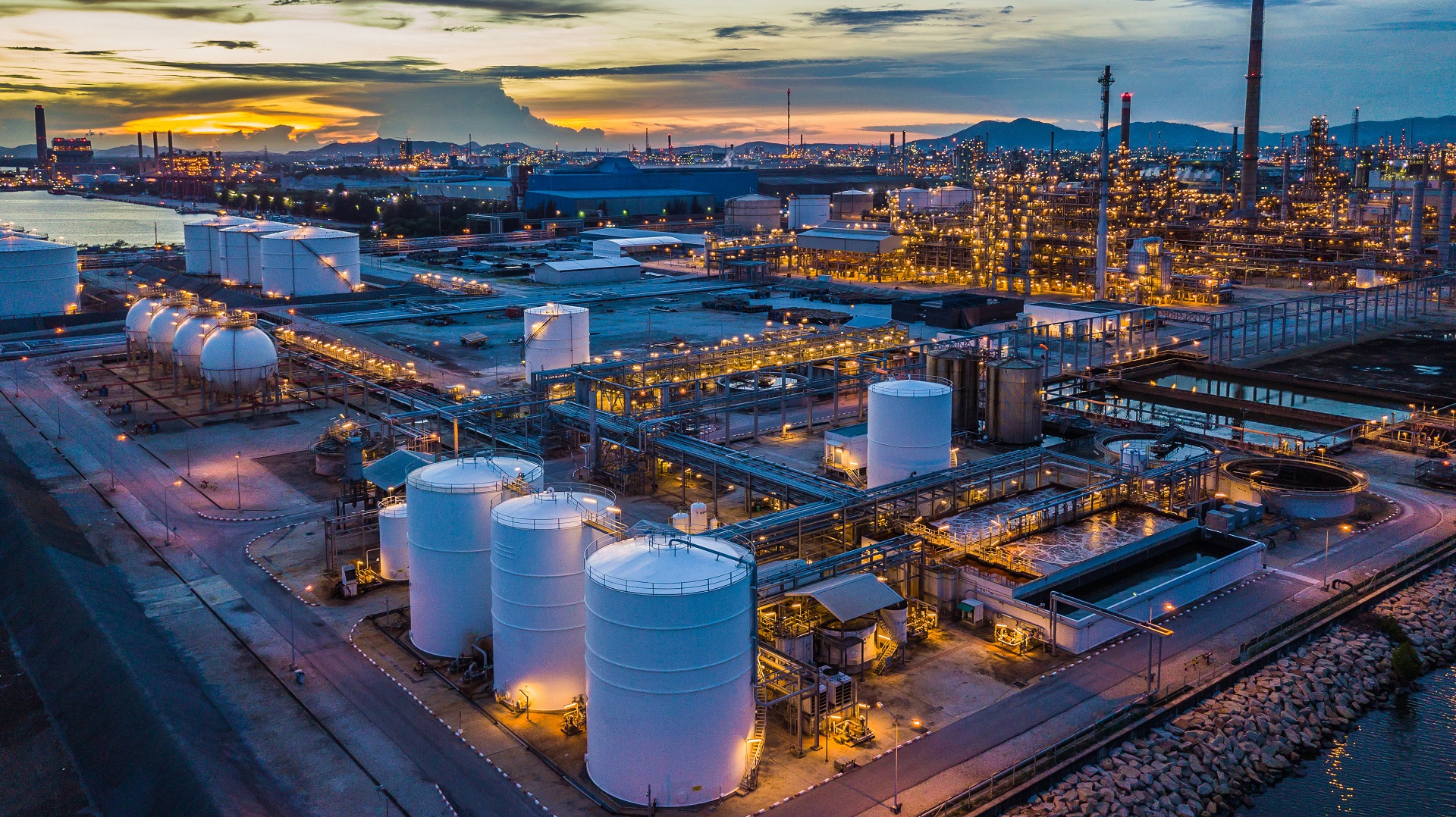 Industrial construction is one area of the wider construction industry. Contractors in this sector deliver large-scale halls that are used for production, logistics, retail or warehousing purposes. But an industrial construction also means the conversion of the existing facilities, as well as upgrading them. What are the features of this area of construction? What role does the general contractor play in the construction process? What are the trends in industrial construction? Read below to find out.
Industrial construction – definition
According to the definition, industrial construction is a branch of building and architecture that deals with the design and construction of buildings that are built for industrial purposes. The size of the hall to be built, its structure and the construction technology largely depend on the purpose of the building. And although its functions can vary greatly, in recent years, by far the largest number of large-scale production halls and warehouse facilities, including the high-bay ones, have been built. Note, however, that the object of industrial construction companies can also be the extension of existing facilities and upgrade work, for example to improve insulation.
The number of industrial facilities is growing
For more than two years, we have seen a very dynamic development of industrial construction in Poland. One of the reasons for this is the outbreak of the coronavirus pandemic, which has significantly changed consumers' shopping habits. Locking us indoors for months began to drive online sales at an unprecedented rate. And this has automatically resulted in the need for almost immediate access to free storage space for e-commerce companies. But this one was also needed by manufacturing companies – they, in turn, were faced with disruptions in supply chains for components produced in Asia, and consequently many of them were forced to temporarily halt production at their plants. This encouraged investments in warehousing halls, where it would be possible to store components in stock 'just in case', contrary to the 'just in time' principle preferred so far.
Therefore, quite obviously, the demand for warehouse space began to grow rapidly, for which our market had not been prepared. However, it handled this great challenge very well. Considerable credit for this goes to the dynamic developers and general contractors who have quickly geared their resources to the new requirements.
General contractor vs. industrial construction
One of the important characteristics of industrial construction is the key role of the general contractor, i.e. the company that will take responsibility for the comprehensive execution of the construction work. If a warehouse or a large industrial hall is to be completed, there can be no question of building under the 'build-it-yourself' formula, which is quite common in the construction of single-family houses. So what requirements should industrial construction companies meet in order to successfully manage the construction of a facility that often has several tens of thousands of square metres?
At first, it is all about the people, i.e. a large team of qualified engineers and construction workers who specialise in particular types of work. Of course, it is possible to rely on subcontractors, but experience shows that the larger the team of in-house specialists that industrial construction companies have, the more efficiently they can manage their work to deliver the project quicker. Specialised machinery is also of great importance for the smooth completion of works. Our own equipment helps to optimally schedule the works. Finally, a considerable role plays the general contractor's experience in this type of project, which means being able to anticipate risks and quickly find solutions to issues that arise.
Industrial hall – structure and construction technology
The technology for building industrial halls relies on the frame construction design. The main load-bearing structure consists of roof girders supported on columns which are embedded in local foundations called the footings. Taking into account the material from which these elements are made, the halls for industrial purposes are divided into steel, reinforced concrete and hybrid ones. The steel hall is distinguished by its lightweight, slim design, which allows very long construction spans to be achieved. Note, however, that steel components are not suitable for buildings with high fire resistance requirements as their mechanical properties are significantly compromised by heat. This technology is often superseded by reinforced concrete structural elements, which are admittedly more massive, but allow erecting buildings that are more versatile and have greater functionality, making them easier to sell or rent as a result. Reinforced concrete elements are made at dedicated precast plants and their dimensions are individually adapted to the structural design. A compromise can also be made with a hybrid structure which seamlessly combines the advantages of the steel and reinforced concrete design. In a hybrid hall, the columns are made of reinforced concrete and the roof structure of steel.
Trends in industrial construction
The total stock of modern warehousing and manufacturing space in Poland reached 26.1 million sqm at the end of the first half of this year. This is as much as 5.5 million sqm more than just a year and a half ago, i.e. at the end of 2020. It is gratifying not only to see the growth of the industry, but, above all, to see that the buildings being constructed are increasingly in line with the trend of sustainable construction, with particular concern for the protection of natural resources. The use of energy-saving technologies and sustainable certified materials in construction is becoming a standard that the industry is striving for – more and more tenants and owners of production facilities are asking for such solutions already at the stage of preliminary discussions on architectural design.
Interesting statistics are provided by the Polish Green Building Association, which show that the number of certified industrial and warehouse facilities in Poland has been steadily increasing for several years. The "Green Building Certification in Numbers – report 2017" showed that their share in the total number of certified buildings was only 9.6%. Today, the situation is very different, with certified industrial and warehouse buildings accounting for 29.3% of the total [1]. Also noteworthy are the last year's figures for the total number of new certified buildings, with the warehousing and industrial sector recording as many as 171, a record 75 percent increase compared to the previous year. What other changes are we facing in industrial facilities?
The approach to the design of the individual zones of the facility, and more specifically to the office space accompanying the warehouse halls, is certainly worth attention. These, in recent years, have undergone a real metamorphosis – from a hall-like and makeshift space, to representative, highly functional and comfortable areas. They are spacious, with ample glazing to guarantee natural light, equipped with air-conditioning and intelligent building management systems (BMS), and finished with quality materials which is a must. On top of that, their layout is often no different from that of a typical office building – visitors are welcomed by a representative reception area and employees have both comfortable office rooms and conference rooms available.
---
[1] "Zrównoważone Certyfikowane Budynki, Raport 2022", Polskie Stowarzyszenie Budownictwa Ekologicznego PLGBC ("Sustainable Certified Buildings, Report 2022″, Polish Green Building Council)