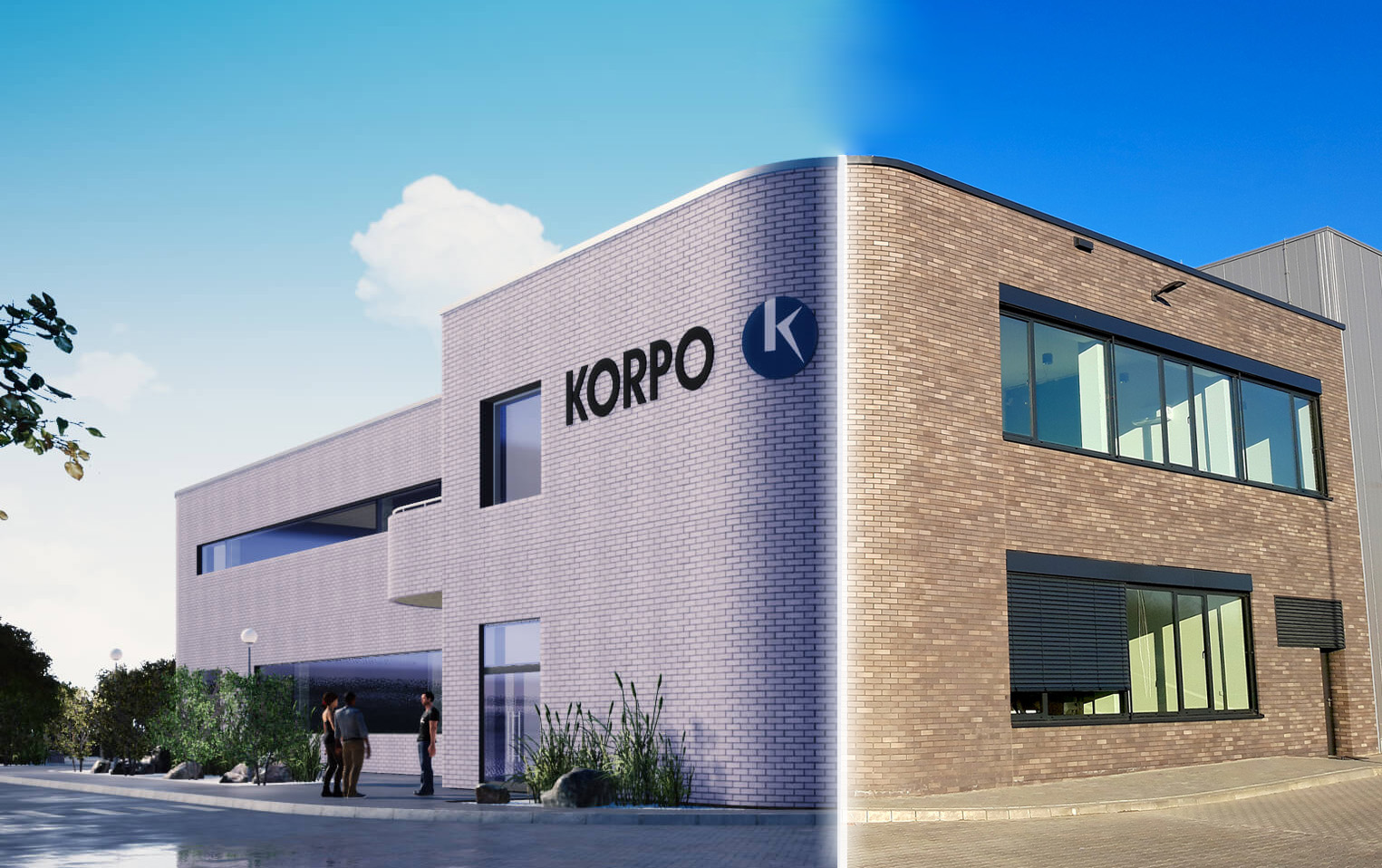 We have finished another project directly for an industrial customer. In the Białogard Investment Park we have put into use a production and warehouse hall with a large office and staff space with a total area of 6,010 sqm. KORPO, a leader in the field of drive technology, is moving in and will ultimately employ around 100 people here.
The new KORPO's plant was set up in the Białogard's "Invest-Park". Production of gearboxes and drive units for agricultural and construction machinery as well as forklift trucks of renowned brands will soon be launched here. The project completed by our team will help the customer increase its production capacity which, so far, has been based on the Jawor plant in use since 1995. With the rapid growth of the global logistics sector and the ever-increasing number of orders coming in for manufacturers of material handling vehicles, its existing production capacity has already become insufficient.
The final result of our several months of work is a modern production and warehouse building, with representative office and staff space, with a total area of over 6k square metres. As the general contractor, our responsibility was the comprehensive project delivery including construction and installation works, as well as development of the premises around the facility.  The design of the industrial hall was tailored to the needs arising from KORPO's innovative production process. Thanks to excellent cooperation with the Investor, every stage of the construction process went smoothly and the building was put into use on time.
The choice of the Białogard Investment Park as the location for KORPO's new plant was determined not only by the potential of the market, but also by its location near large urban centres such as the cities of Koszalin and Kołobrzeg, and the proximity of the S6 road which provides quick access to the Szczecin-Goleniów airport. KORPO's investment in Białogard is a great opportunity for young people to gain an interesting profession and stable employment.
We would like to thank the Investor for their trust and excellent cooperation. We keep our fingers crossed for the further development of the company!