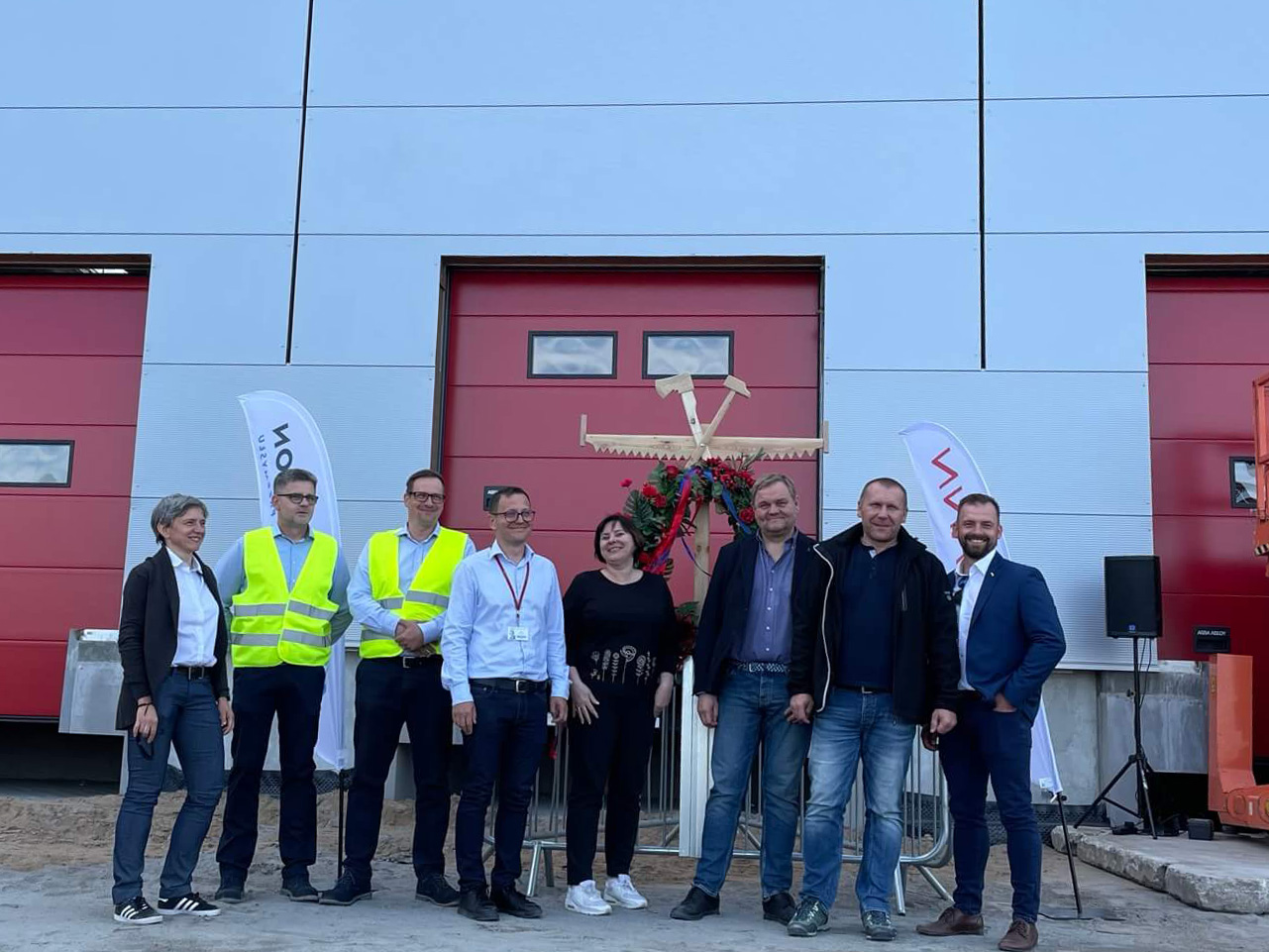 The symbolic toppers have been hung on the roofs of the two warehouse halls we are building for Rossmann. The first ceremony took place on September 6 in Pyskowice, the second two days later in Grudziadz. By so doing, all parties involved in both projects celebrated the completion of an important phase of the construction work.
In this spring, almost at the same time, we started expanding two distribution centres for Rossmann, the owner of the largest cosmetic retail chain in Poland. After many years in business, during which the number of the investor's shops in both regions grew significantly, more storage space proved necessary to improve distribution and further develop the company. Ultimately, the warehouse located in Pyskowice in Silesia will gain almost 18,000 sqm of new warehouse and office space, while the facility in Grudziądz will expand by more than 11,000 sqm.
Conducting the construction work at a similar pace at both locations allowed us to complete it almost simultaneously and thus organise the topping out ceremony within literally a few days. This old, but still eagerly cherished tradition for construction companies is the perfect opportunity to thank all parties involved and to celebrate together. Both, in Pyskowice and Grudziądz, we therefore had the pleasure of hosting representatives of: Rossmann – the investor, Gliwice-based Biuro Projektów Budownictwa Przemysłowego PROJPRZEM S.A., and our cooperating partners. Special thanks, however, were to our construction workers, who attended both events in large numbers, for their commitment and contribution to the project process to date.
We are delighted that Rossmann, once again, has placed its trust in us, this time entrusting us with the completion of two of its new projects in the expansion of its regional warehouses in Silesia and the Kujawsko-Pomorskie Province. Signing a contract with our company for further projects proves high quality of our work and the excellent cooperation to date.