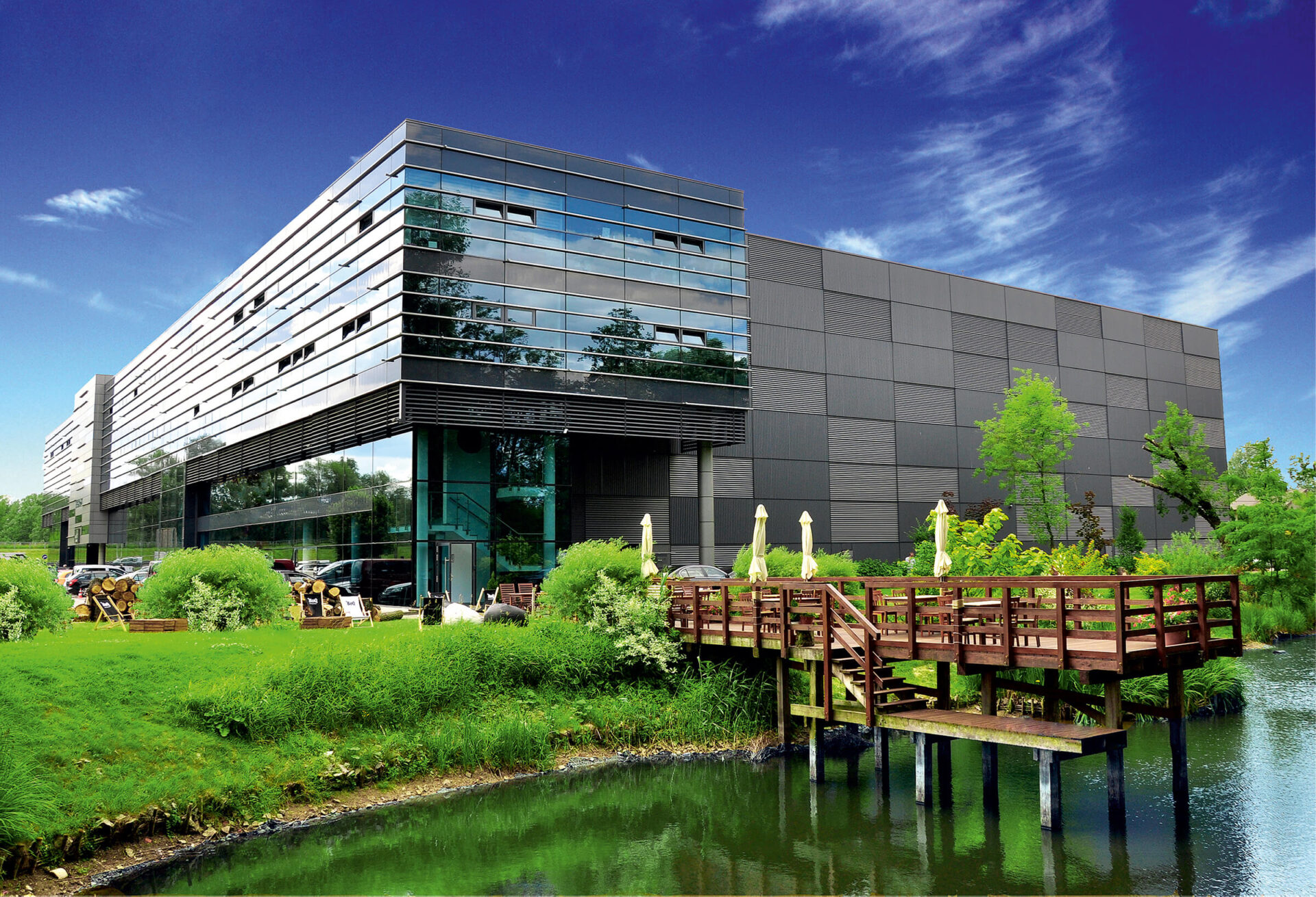 The industrial construction market in Poland is developing extremely dynamically. Never has so much warehouse and production space been built at the same time, and experts predict that, by the end of this year, the total stock will reach 23 million square metres. It is not only the growth of the industry that is pleasing, but, above all, the fact that the logistics facilities being built at a rapid pace are becoming more and more modern. Not only do they fit firmly into the trend for sustainable construction with a particular emphasis on reducing the carbon footprint, but their appearance often already resembles that of elegant office buildings. We present the latest trends in industrial construction.
Warehouses then and now
Only a decade ago, warehouses were seen purely in terms of storing and holding goods, and the construction of a hall did not pose much of a challenge to a contractor. Today, in addition to their current function, they often play the role of business back-up for the company's activities. This has led to logistics facilities becoming more representative and functional.
What are the main changes? This mainly applies to office space which, until recently, accounted for only a few percent and was usually separated from the warehouse area itself. It was accompanied by small staff areas, such as toilets, a cloakroom or, more rarely, a canteen. Today, offices are usually separate buildings, erected with different technology than the hall. Their share in the total area of new warehouse facilities can be as high as 20%. A representative and comfortable space designed in this way is increasingly becoming the headquarters for companies in the TSL industry. It is distinguished by large glazing and therefore well-lit office workspaces provided with air conditioning, intelligent building management systems and finished with high-standard materials. Their layout does not differ much from typical office buildings – they usually have a representative entrance area, comfortable conference rooms, and the office space itself is designed and finished in accordance with the individual needs of the future tenant. The undoubted advantage of such places, compared to office buildings located in a big city centre, is the large space around the building. It offers not only spacious car parks to the employees, but also extensive green areas, appropriately arranged to relax outdoors on warm and sunny days.
Industrial buildings – from concept to design
Investors and tenants of industrial facilities are becoming increasingly aware of the availability of sustainable solutions and materials which, until recently, were reserved for residential construction, but can now be used in hall construction. They also know that a facility designed precisely to their own needs will not only make the work more efficient, but will also optimise the building running cost. This is why the market is witnessing an increasing investor interest in the construction of industrial halls in the build-to-suit (BTS) formula. These facilities are dedicated to demanding customers who want the building and its equipment to be fully adapted to the needs of their business. They offer benefits that are hard to come by when buying or renting an already constructed building, but require initial conceptual work and design from scratch.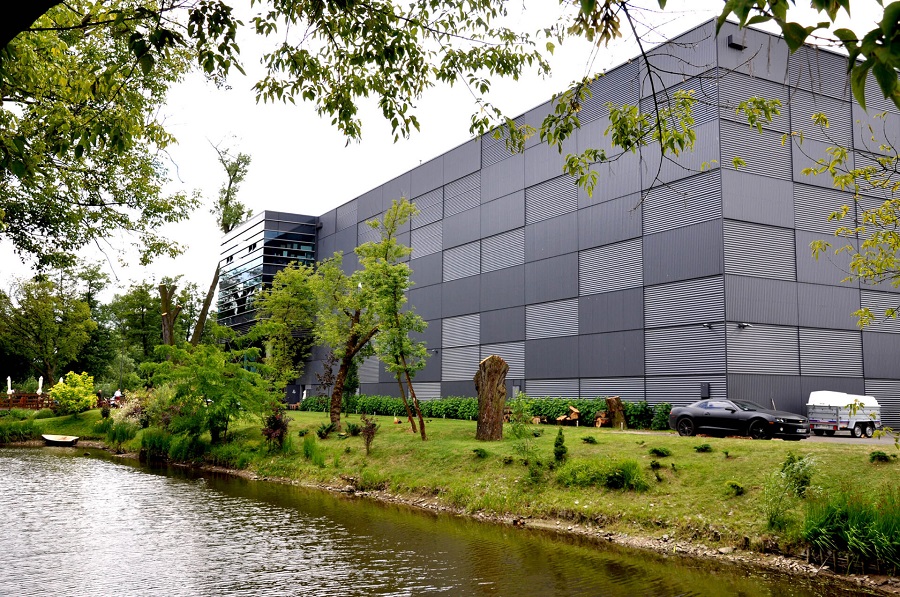 For that reason, when choosing a general contractor for such a project, rely on a company with an in-house team of building architects and designers, as well as with vast experience in the completion of such demanding undertakings. Such a contractor will have expertise and knowledge of modern building materials as well as innovative architectural and technology solutions, and will thus be able to provide advice throughout the entire process of building the hall, as well as during the preceding conceptual and design work.
What other competences should be considered when choosing a general contractor?
Construction of industrial halls in the BTS formula
The complexity of build-to-suit projects makes the choice of contractor one of the key issues for the project to succeed. Not everyone can cope with such a diverse and multi-stage job. What are the major challenges? Less experienced construction companies may not be able to cope with the complexity and scope of the work. The availability of specialised construction machinery required for the job can also be a problem. Small businesses usually do not own such machinery, and the cost of hiring can significantly affect the total cost of building industrial facilities. Another issue for many smaller contractors may be the need to permanently involve an executive team dedicated to a single project which, at its every stage, must work closely with the investor and often also the developer, who is directly involved in the project. On top of that, there are the time pressure and emergencies which often require additional resources, both human and financial, which not all general contractors can afford.
Aesthetics in storage, logistics and production facilities
The traditional image of production facilities and warehouses is mainly associated with various shades of grey. To a large extent this has been due to the availability of façade materials offered by their manufacturers. In recent years, in response to new customer requirements, this is beginning to gradually change. Innovative façade systems are distinguished by both colour and functionality. Lighter colours combined with thicker texture of wall elements help reduce the thermal absorption of the wall, making it part of the green industrial building trend. What is more, in newly built logistics facilities, external wall panels look much lighter and are more eye-catching than ever. The rapid development of in-city warehouses, located in urban areas, certainly contributes to this change, and they must therefore fit in with the different character of their surroundings.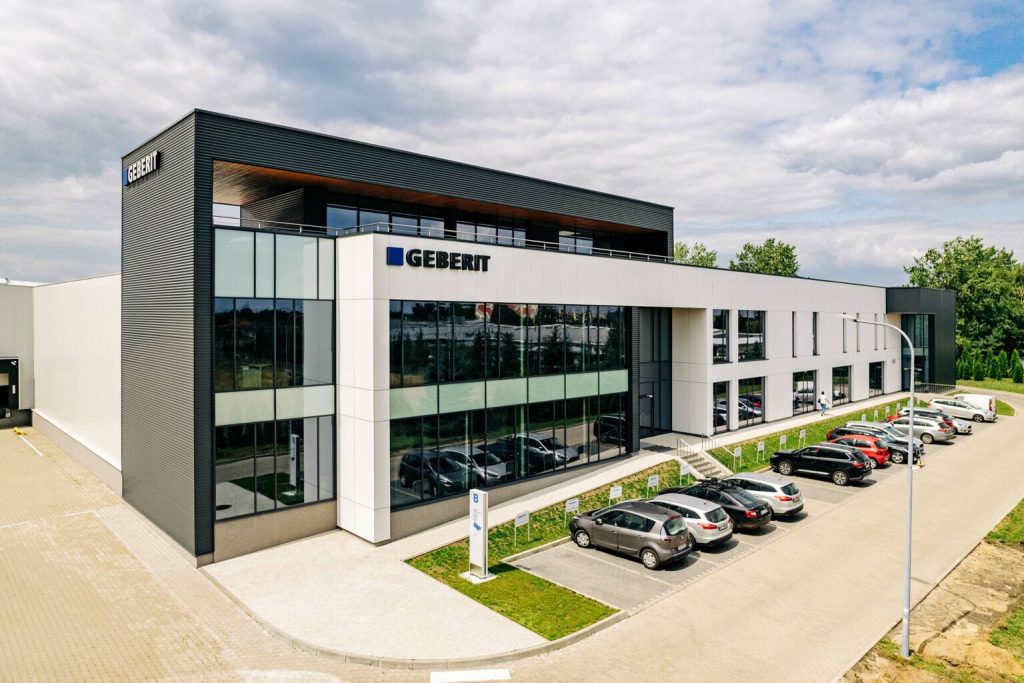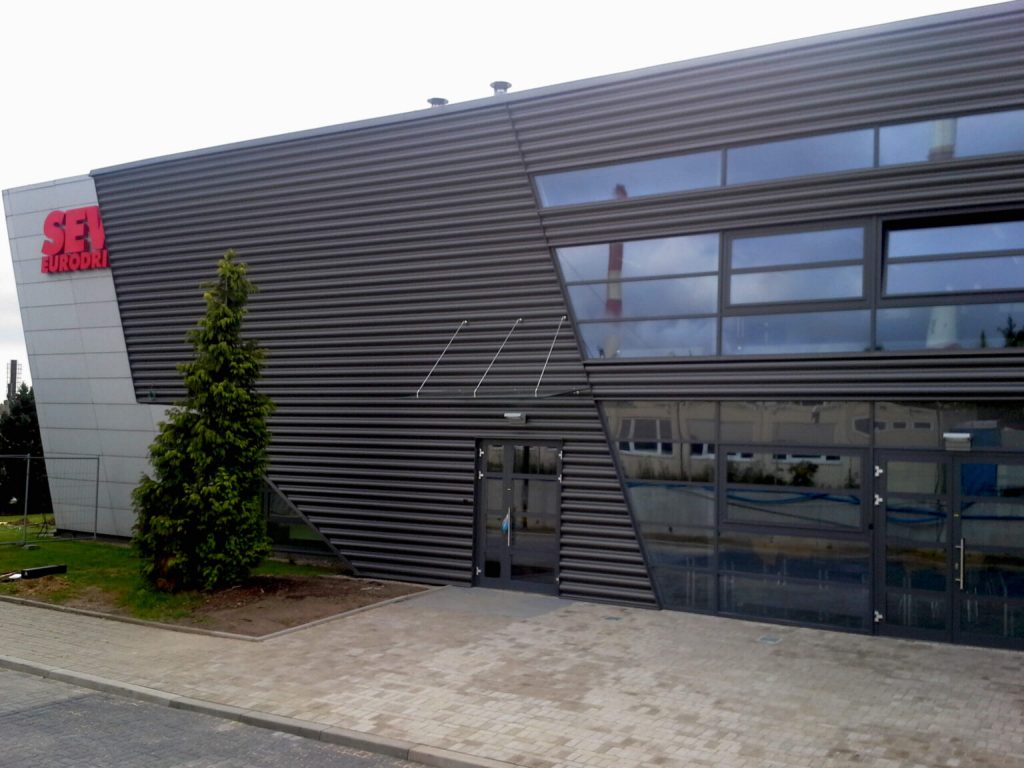 Read also the article: Steel hall for a car dealership – solutions applied