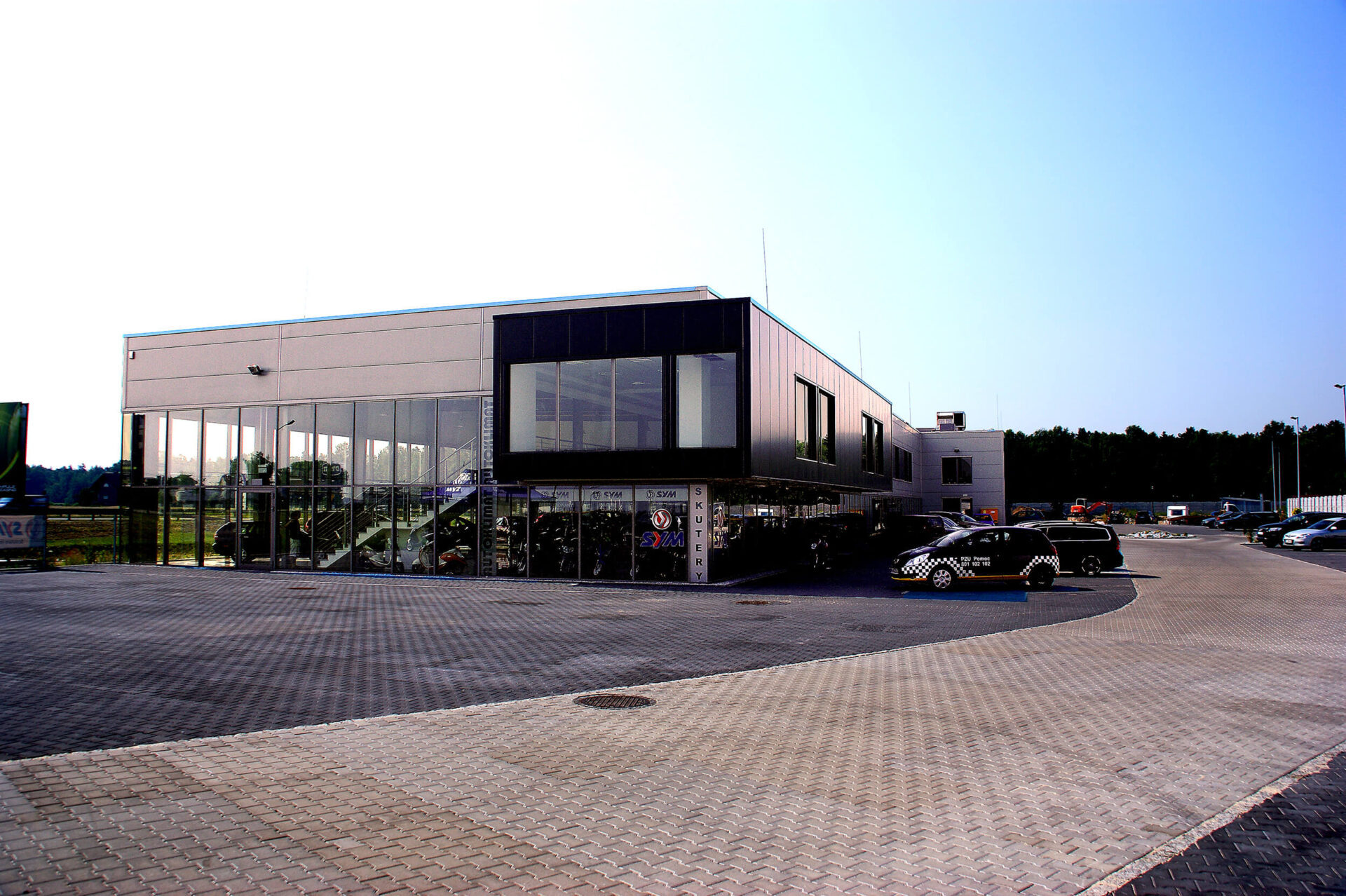 Car dealerships, service shops and workshops need plenty of space and light. The most common solution is to build a steel hall. These types of structures are specifically tailored to the needs of the automotive industry and provide excellent conditions for servicing and displaying cars. Check out more information about this popular solution.
Car showroom and service centre in a steel hall
Steel halls are used for various projects. Car showrooms are a prime example of how aesthetically pleasing these facilities can be. In statistical terms, the vast majority of showrooms are housed in professionally designed steel halls. One of the reasons for this is the wide range of design possibilities offered by the steel construction. It is possible to thoroughly customise the design to suit the investor's requirements.
This solution is ideal for luxury sales facilities such as car showrooms. Steel-framed halls are an economical solution, providing a lower investment cost than other types of buildings. The process of building a steel hall on the basis of a prepared design is faster and simpler than erecting a brick building. Moreover, the possibilities of steel hall construction allow for the creation of truly phenomenal places with a top notch display of the products, i.e. cars. This is made easier with numerous windows and glass walls that will adorn the interior and add prestige from the outside.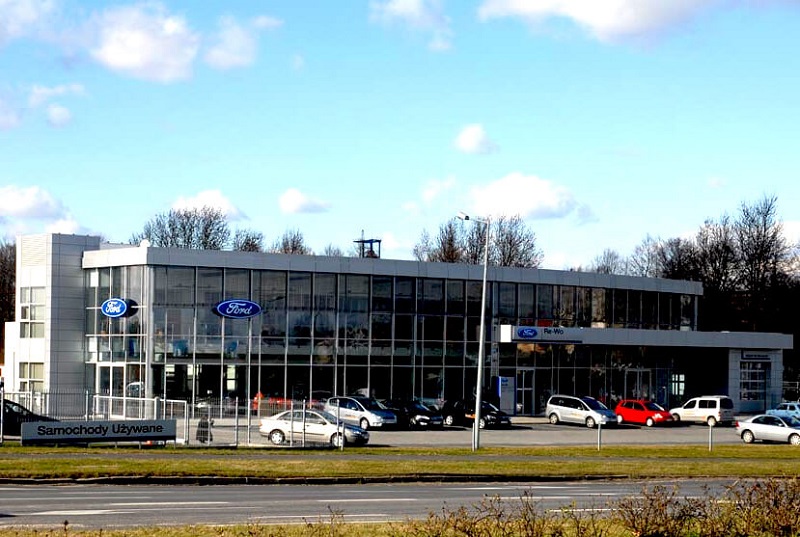 Steel structures can be enclosed with sandwich panels, have high glazed walls and clearances, and have a fully arranged ceiling space. Nowadays, there are plenty of finishing technologies available to give you a feeling of being inside a building made of bricks, for example. Steel halls for industrial and commercial buildings are by far the most versatile solution.
Workshop hall at the car dealership
Repair workshops at car dealerships and manufacturers' authorised service centres are also usually built as steel structures. Reduced cost, convenient space arrangement, safe infrastructure and easy adaptability of fire and safety aspects make steel halls an ideal solution for such applications. Workshop halls gain in space and visual appearance.
Steel halls once again convince with high flexibility when it comes to car repair shops. The world is changing ever faster, and so are the business realities. By creating a suitable steel hall design for the car workshop, it will be possible to expand the facility in the future. Adding a storage area to the workshop or arranging a lounge area next to the show room will not cause as many difficulties as when relying on other construction solutions.
Steel or brick hall for a car dealership?
Brick and concrete halls are an alternative to steel constructions. Nevertheless, the typical design has a number of drawbacks when used for car showrooms and workshops.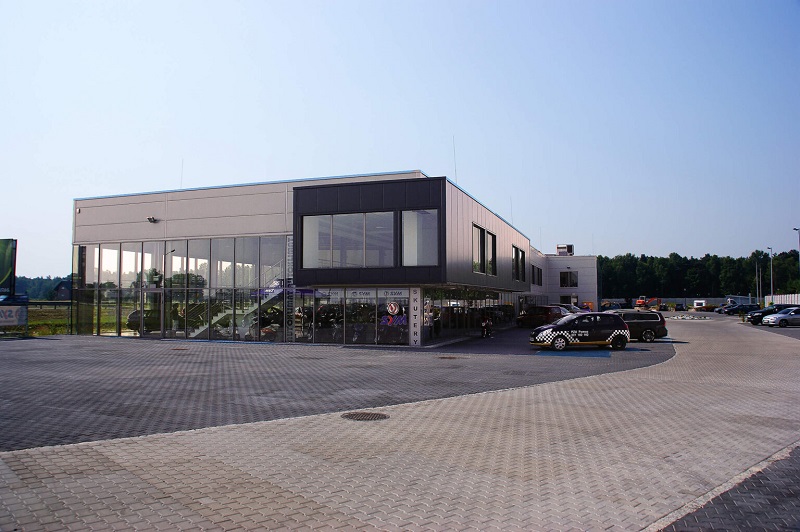 Above all, it is the increased operating cost and time to build (which in most cases has financial aspects) that deserves particular attention. The cost of building a steel hall is lower than of a masonry building. The risk of unexpected cost increase at any of the completion stages is minimised. Masonry structure has also a limited potential for future expansion. The technology will never be as flexible as modern steel constructions, which can be expanded with additional modules at short notice if required.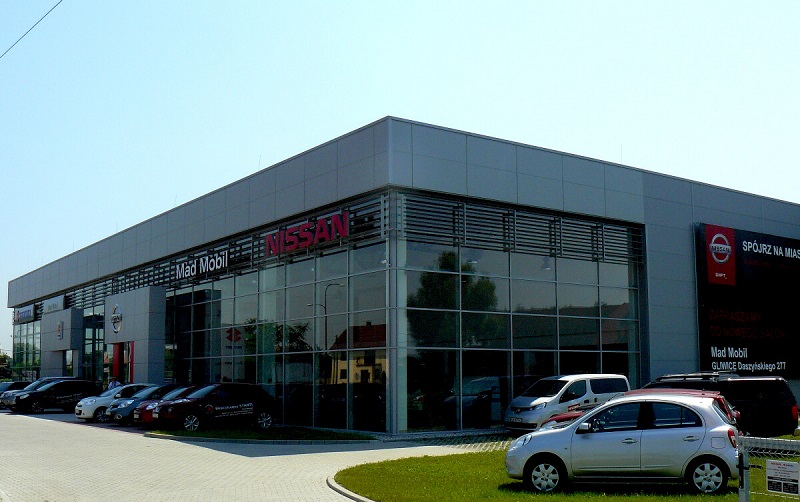 Read also the article: Steel hall walls and cladding – recommended solutions